If you go to Amazon.se and look for Monster Hunter Rise, which is the hottest Nintendo Switch game at the moment, here is the first three results you get: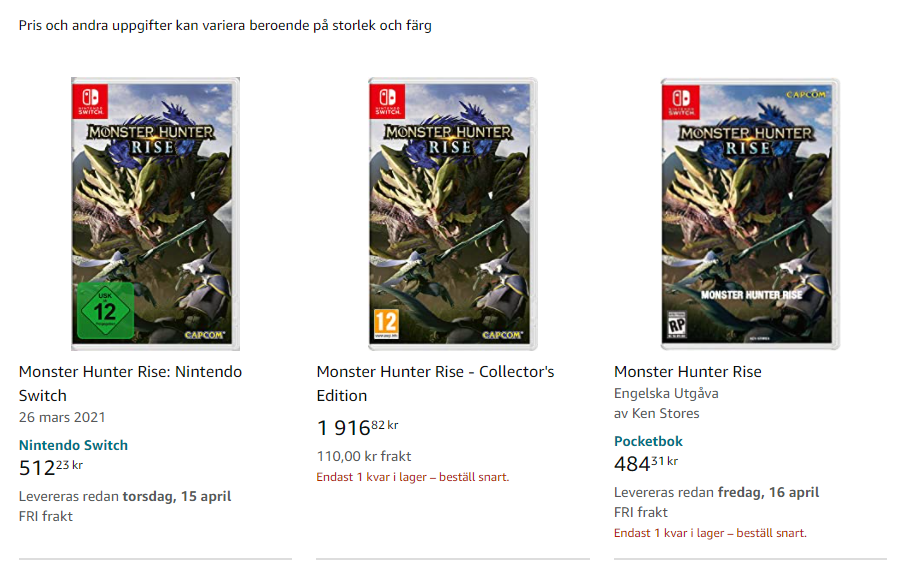 Could you spot the problem in this picture?
The third item, even if it looks almost exactly the same as the two first ones, is actually a book. Not the Nintendo Switch game as an unsuspecting buyer might think. They go as far as making it looks exactly like a Switch game box with the border and everything.
But that's that, the buyer put very little effort into this, the description is even a quick copy-paste with a clear error (it's from Godfall, a different game).

Even if we give the seller the benefits of the doubt (can we really?), this book has several serious issue with it:
The cover is a copyright infringement from Nintendo. (To that extend, Nintendo might take this down faster than the fraud-fighting department at Amazon!)
The book is 44 pages. A pocket book with 44 pages charging for more than $50. If it's not a complete ripoff, I don't know what is.
The type of this scam is as following:
Create a book cover that looks exactly like a hot, newly released game box.
Fill the book with whatever content
Price the book so it's a compelling buy – lower than the actual game, but not too low (increased margin/lower chance of suspicion)
Profit?
What makes it sadder is that this book is shipped and sold by Amazon – they are enabling this type of scam to happen. And this is not the only book that trying to scam buyers. There are several ones that did the same, but removed.
Beware shopping for game out there! Shame on you, scammer, and shame on you Amazon, for doing so little to prevent this type of scam to happen.
Edit:
After I published this post, a new book, this time with "Deluxe edition", appared: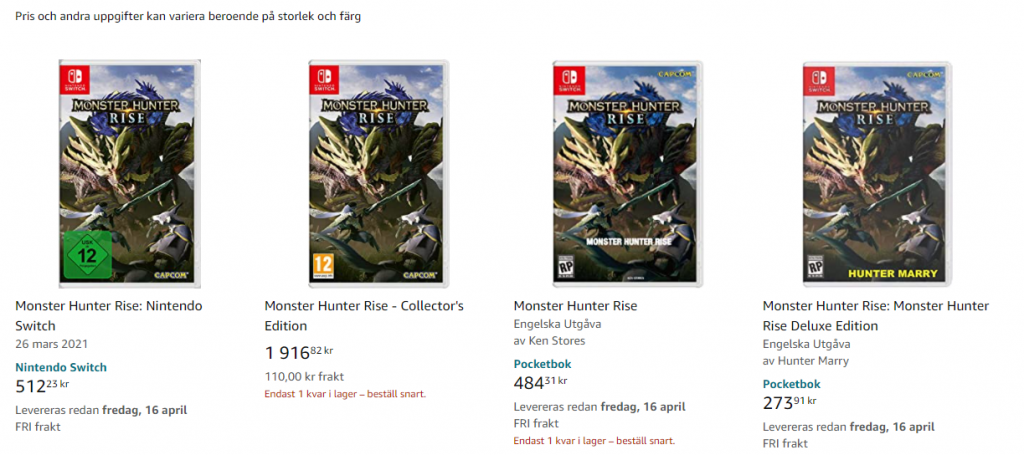 Amazon, do the minimal due diligent to the products you sell!