Updated December 23rd 2017: My wife talked with JustFab UK over the phone last week, and they told her to write an email to them. They promised to refund all of the monthly subscriptions, which they did, today. We are of course happy to get our money back, and I think JustFab UK appears to less "scam-y" then they does before , so I updated this post title to reflect that. Still, beware of your unwanted subscriptions.
The original post as below:
Later tonight I was checking my bank statements – to see how much I have spent and how much I still have in my account – well, for the upcoming Holiday seasons, of course.
And this got my attention: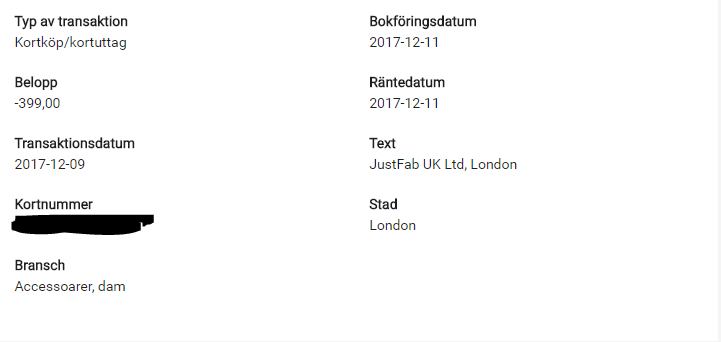 Normally I would assume this is my wife using my credit card buying something. She did that before, and I was unhappy about it, but she didn't stop doing that. But there was something telling I might have seen this before, it must be some kind of Déjà vu.
So I checked a little further back, and realized there was a similar transaction last month