6 months ago I announced that I was working on a second book on Episerver Commerce. Unlike the first one where I tried to provide a systematic approach about the framework, this book focuses on the bite-size recipes, each one is a solution to solve a real world problem.
It's one problem solved, at a time.
The world is big and the possibilities are endless, there might be more than one solution to a problem, but I tried to give the best one to my knowledge, experience. I hope that by talking about it, I also give information about how the API:s work, what to use, what should be avoided. what can be better, what are the best practices … , so you can develop solutions to your own problems, or even, come up with better solutions than mine.
If you manage to do that, don't forget to share your solutions as a blog post on World forums, to help the ones come after you!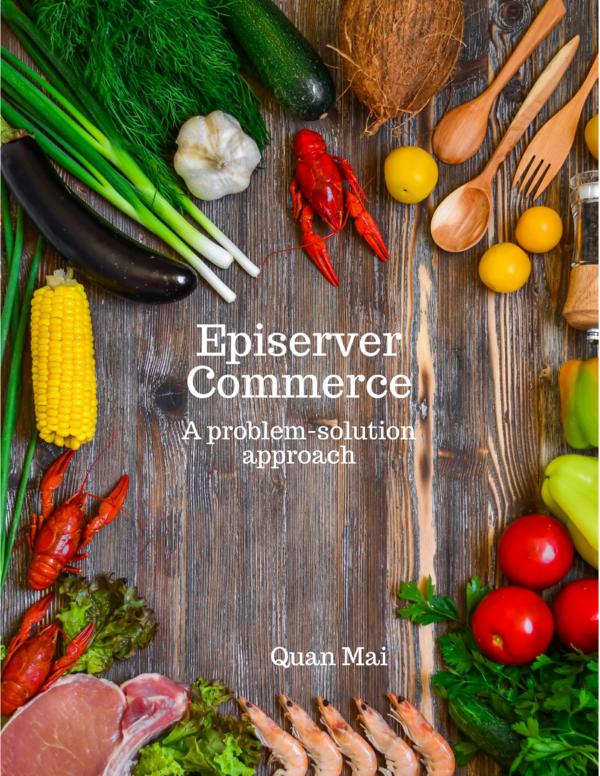 And now I'm proud to announce that the book is draft complete. Which means I'm happy with the content of the book. I will not stop there, new recipes and/or improvements will be brought from time to time, but if you want to buy the book, this is the time.
As always, writing a book is not an easy task – even with a smaller book like this. I would not have done it without the help and supports from the community. I would like to thank buyers who have bought the book, even from the very early days. I also want to thank people on World who gave me ideas and suggestions for recipes.
Not every news is good news, however. Consider the time and effort I have put into the book, and the new pricing policies of Leanpub (they increased their cut recently from 10% + 50c to 20%), I will increase the asking price of the book to $24.99, from $19.99. If you bought the book, you own the book and there is no extra cost for you. But if you are buying the book now, you would have to spend more money…
But …
… a Commerce book announcement is incomplete without some discount.
Now it's something special: The book is dedicated to my daughter, who was born today! In the honor of me becoming a father – and to welcome my baby girl to the world, I'm offering 50% off for today: https://leanpub.com/epicommercerecipes/c/HelloWorld which is valid until the end of July 31st, GMT time.
I hope you find something useful from my book, and I welcome all new recipe suggestions and improvements!